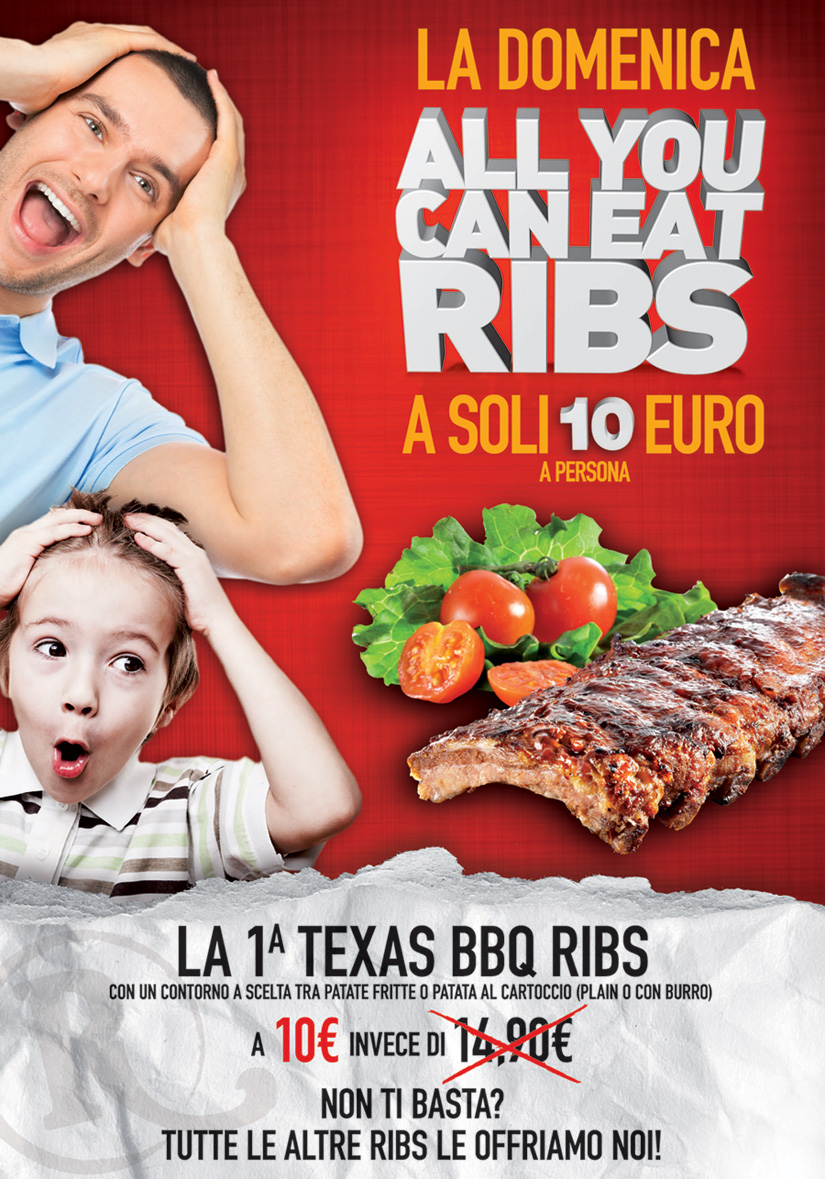 It's a Sunday Celebration at Roadhouse Grill!
On Sundays it's ALL YOU CAN EAT RIBS!
At Road House Grill on Sundays the celebration is double, triple, the sky is the limit!
Just order a Texas BBQ Ribs dish served with a choice of French fries or baked potato (buttered or plain), you'll pay € 14,90 instead of € 10,00, and all additional RIBS dishes are on us!
Enjoy your meal!