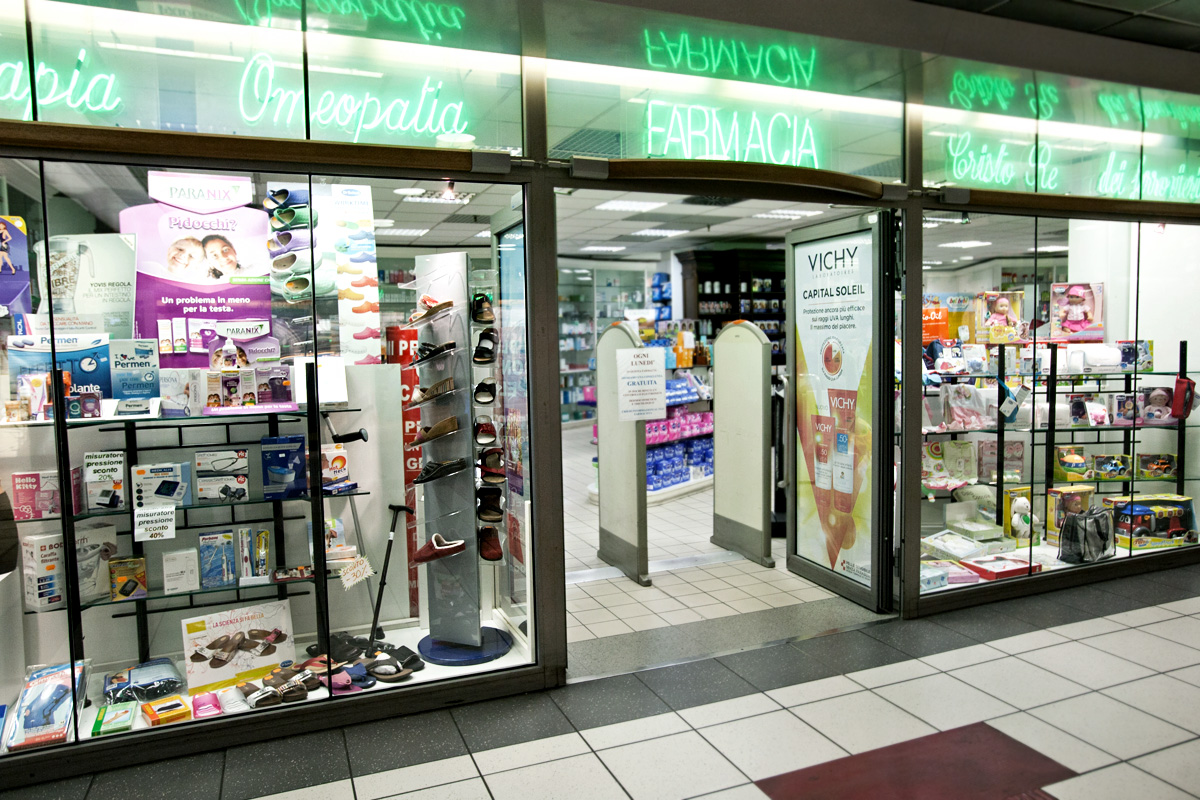 Health is synonymous with saving
At the Cristo Re Pharmacy, the more you buy the less you pay.
​Come and visit us in the Roma Termini shopping gallery. You'll find medicinal and homeopathy products, food supplements, but also baby articles and veterinary products. We also provide a range of health services, days on which we offer skin care, wine therapy and aroma therapy treatments, all on an exclusive basis and free of charge. Discounts are proportionate to your purchases. 10, 20 or 30 % on each product, and rise to 40% if you buy an electro-medical product (blood-pressure appliances and aerosols).