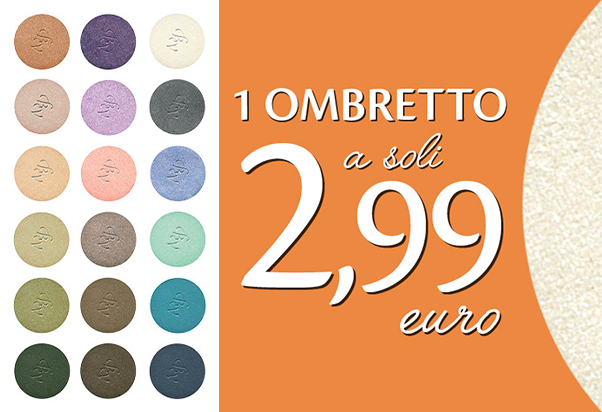 Bottega Verde: My Color eye shadows.
18 colors for a special price.
​Bottega Verde introduces the eye make-up collection My Color: highly pigmented powder eyeshadows for a matte or shimmer finish. They are discounted to € 2.99. Promotion lasts until 2nd April, we are looking forward to seeing you at the Underground Floor.