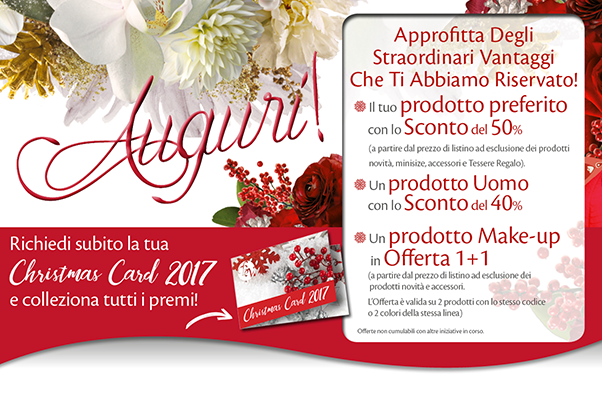 Bottega Verde: Christmas Card.
Unique benefits for your Christmas holidays.
​Bottega Verde has a special Christmas surprise for you: you get a 50% discount on your favourite product, a 40% on the men's selection and a make-up item on offer 1+1 by using your Christmas Card. Make the most of it now, we are looking forward to seeing you at the Underground Floor.