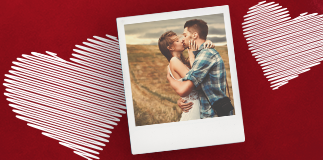 On Valentine's day show your love to everybody!
Your love-pic on air in Station
Are you in love? Show it to everybody with a special photo. Until February the 11th you can upload on Instagram your picture using #SanValentinoRomaTermini. Your photo could be aired on the Station screens from February the 11th until Valentine's Day. Surprise your loved one and celebrate love with us. We are waiting for your pictures!