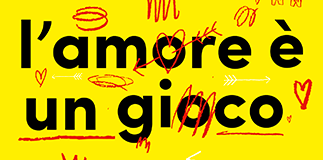 Mercato Centrale: love is a game.
Celebrate Valentine's Day by playing.
​On Valentine's Day Mercato Centrale Roma organises "L'amore è un gioco", an evening to celebrate and play together on Wednesday 14th February from 06:30 PM.Get the sticker, look for your half apple in the room and take a selfie using the hashtag #amorelementare: you will have two Martini cocktails for free! If you are already in a relationship answer three questions will be enough! Dj set by Stefano Capasso. Would you come? We are looking forward to seeing you in Ala Giolitti.