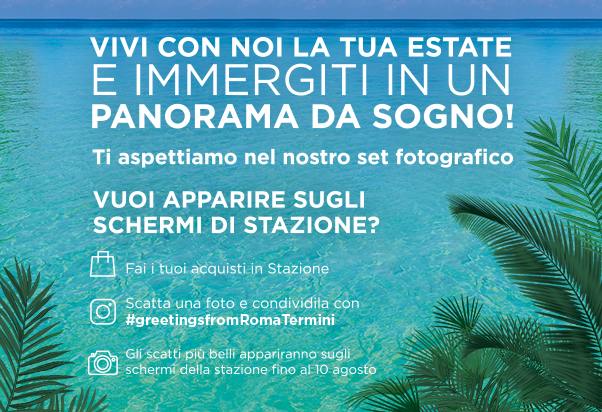 Live your summer with us
You are the protagonist!
​It's easy to live a magical summer... you just need a breath-taking panorama! From July 18th until 30th take a picture in Station and share it on Instagram with #greetingsfromRomaTermini. The most beautiful shots will be broadcasted on the screens of the Station until the 10th August and published on the Roma Termini Facebook page.