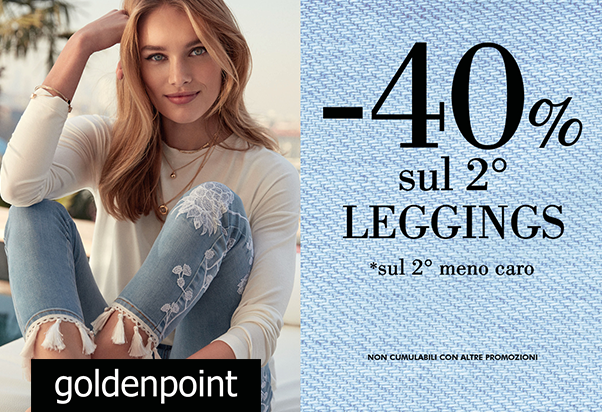 Goldenpoint: new collection.
Second leggings 40% off.
​Enter Goldenpoint world and discover the new S/S 2018 leggings collection: until june 30th you get a 40% discount on the less expensive purchase. This promotion cannot be combined with other deals. Make the most of it now and create your own style, we are looking forward to seeing you at the Underground Floor.